Product Description
SC Transmission FCL Flexible Shaft Couplings for Reducer and Motor
Product Description
FCL Coupling/Shaft Coupling /Pin & Bush Coupling /FCL Flexible Coupling/NBK FCL Coupling is widely used for its compacts designing, easy installation, convenient maintenance, small and light weight. 
As long as the relative displacement between shafts is kept within the specified tolerance, couplings will operate the best function and have a longer working life.
Thus it is greatly demanded in medium and minor power transmission systems driven by motors, such as speed reducers, hoists, compressors, conveyors, spinning and weaving machines and ball mills.
Product Parameters
SIZE
 
 
D
D1
d1
L
C
n-M
kg
 
r/min
N.m
 
FCL90
4
4000
90
35.5
11
28
3
4-M8
1.7
FCL100
10
4000
100
40
11
35.5
3
4-M10
2.3
FCL112
16
4000
112
45
13
40
3
4-M10
2.8
FCL125
25
4000
125
65
50
13
45
3
4-M12
4
FCL140
50
4000
140
71
63
13
50
3
6-M12
5.4
FCL160
110
4000
160
80
15
56
3
8-M12
8
FCL180
157
3500
180
90
15
63
3
8-M12
10.5
FCL200
245
3200
200
100
21
71
4
8-M20
16.2
FCL224
392
2850
224
112
21
80
4
8-M20
21.3
FCL250
618
2550
250
125
25
90
4
8-M24
31.6
FCL280
980
2300
280
140
34
100
4
8-M24
44
FCL315
1568
2050
315
160
41
112
4
10-M24
57.7
FCL355
2450
1800
355
180
60
125
5
8-M30
89.5
FCL400
3920
1600
400
200
60
125
5
10-M30
113
FCL450
6174
1400
450
224
65
140
5
12-M30
145
FCL560
9800
1150
560
250
85
160
5
14-M30
229
FCL630
15680
1000
630
280
95
180
5
18-M30
296
Company Profile
FAQ
Shipping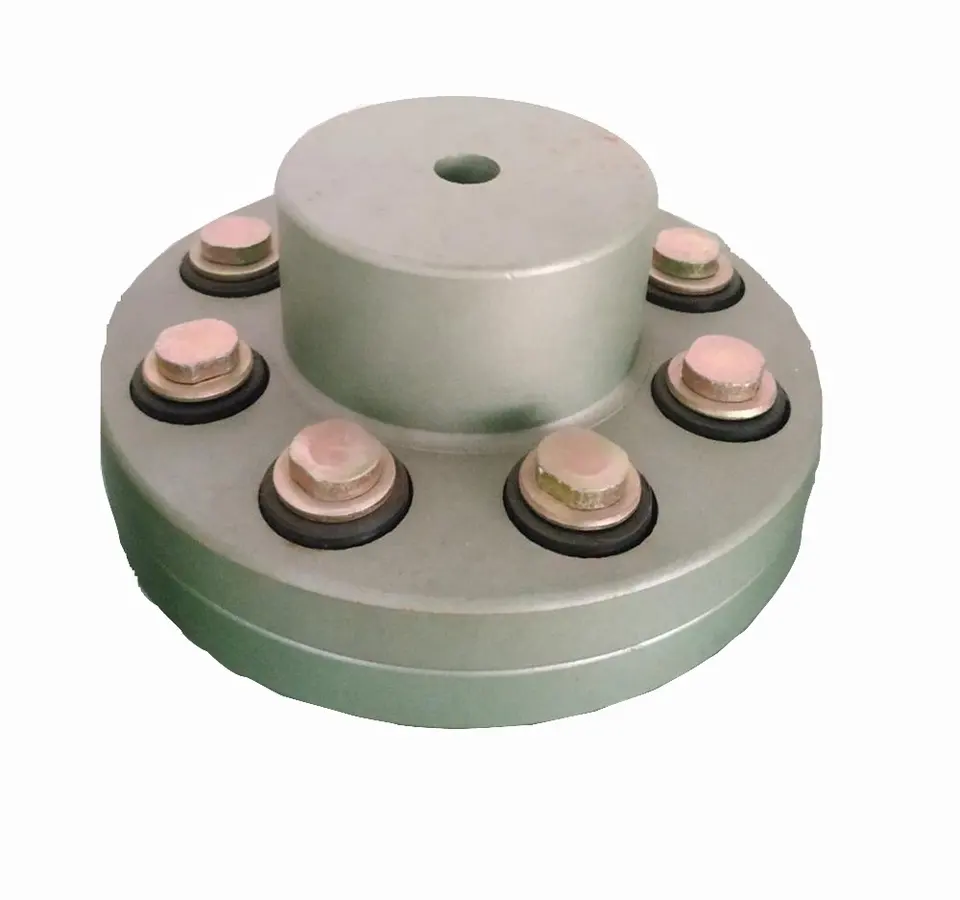 Can flexible couplings accommodate variable operating conditions and loads?
Yes, flexible couplings are designed to accommodate variable operating conditions and loads in mechanical systems. They offer several features that allow them to adapt to changing conditions and handle different loads effectively. Below are the reasons why flexible couplings are well-suited for such applications:
Misalignment Compensation: Flexible couplings can handle misalignment between shafts, including angular, parallel, and axial misalignment. This capability allows them to accommodate slight shifts in shaft positions that may occur due to thermal expansion, vibration, or other factors, ensuring smooth operation even in changing conditions.
Shock and Vibration Absorption: Flexible couplings can dampen shocks and vibrations that result from sudden changes in load or operating conditions. The flexible element in the coupling acts as a buffer, absorbing and reducing the impact of sudden loads or transient forces, protecting connected equipment and increasing system reliability.
Variable Load Capacity: Flexible couplings come in various designs and materials, each with its load capacity range. Manufacturers provide different coupling models with varying load capacities to accommodate different applications. Properly selecting the right coupling for the specific load conditions ensures reliable power transmission even under varying loads.
Compensation for Thermal Expansion: Temperature changes can cause thermal expansion in mechanical systems, leading to shaft misalignment. Flexible couplings can handle the resulting misalignment, compensating for thermal expansion and ensuring continuous and smooth power transmission.
Torsional Stiffness: Flexible couplings are designed with a balance between flexibility and torsional stiffness. This property allows them to adapt to variable loads while still providing the necessary rigidity for efficient power transmission.
Durable Materials and Designs: Manufacturers produce flexible couplings from durable materials like stainless steel, aluminum, or engineered elastomers. These materials ensure that the couplings can withstand varying operating conditions, including temperature fluctuations, harsh environments, and high loads.
Dynamic Behavior: Flexible couplings have a dynamic behavior that enables them to operate smoothly and efficiently under changing loads and speeds. They can handle variations in rotational speed and torque while maintaining consistent performance.
Application Flexibility: Flexible couplings find applications in a wide range of industries, from automotive and aerospace to industrial and marine. Their versatility allows them to accommodate variable operating conditions and loads in different systems.
Summary: Flexible couplings are well-suited for applications with variable operating conditions and loads. Their ability to compensate for misalignment, absorb shocks and vibrations, and handle thermal expansion make them reliable components in mechanical systems. The availability of various coupling designs and materials allows for the selection of the appropriate coupling based on the specific application requirements, ensuring optimal performance and longevity in variable conditions.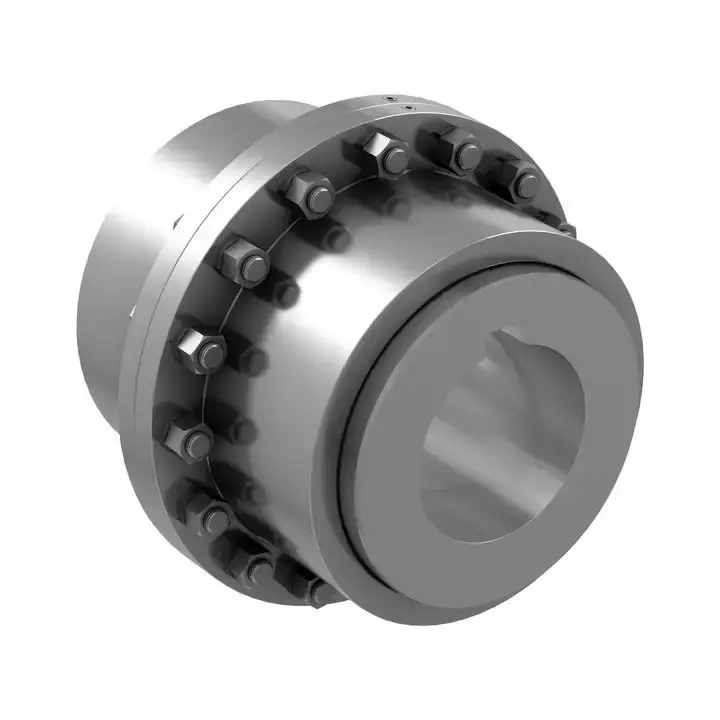 Can flexible couplings be used in marine and automotive applications?
Yes, flexible couplings are commonly used in both marine and automotive applications. They offer various advantages that make them suitable for these industries:
Misalignment Compensation: In marine and automotive systems, there can be misalignments due to factors such as hull flexing in marine vessels or engine movements in vehicles. Flexible couplings can accommodate these misalignments, ensuring efficient power transmission between the engine and the propeller or wheels.
Vibration Damping: Both marine and automotive environments experience vibrations from engines, propellers, or road conditions. Flexible couplings help dampen these vibrations, reducing wear on components and enhancing the comfort of passengers or crew members.
Shock Load Absorption: Marine vessels and vehicles can encounter shock loads during operation, especially in rough sea conditions or uneven terrains. Flexible couplings can absorb and dissipate the impact of these shock loads, protecting the drivetrain and transmission components.
Compact Design: Space is often limited in marine vessels and automotive systems. Flexible couplings come in various compact designs, making them suitable for applications with restricted installation space.
Corrosion Resistance: Marine environments expose components to corrosive seawater, while automotive systems may encounter exposure to road salt and other corrosive substances. Flexible couplings made from corrosion-resistant materials, such as stainless steel or non-metallic compounds, are ideal for these applications.
Easy Maintenance: Flexible couplings with self-lubricating features or low maintenance requirements are well-suited for marine and automotive applications, where regular maintenance can be challenging.
High Torque Capacity: Automotive systems, especially in heavy-duty vehicles, require couplings that can handle high torque levels. Flexible couplings designed for automotive use offer high torque capacity and reliability.
Overall, the adaptability, vibration damping, and misalignment compensation provided by flexible couplings make them suitable for various marine and automotive applications. Whether used in boats, yachts, ships, cars, trucks, or other vehicles, flexible couplings contribute to smooth and reliable power transmission, leading to improved performance and reduced maintenance requirements.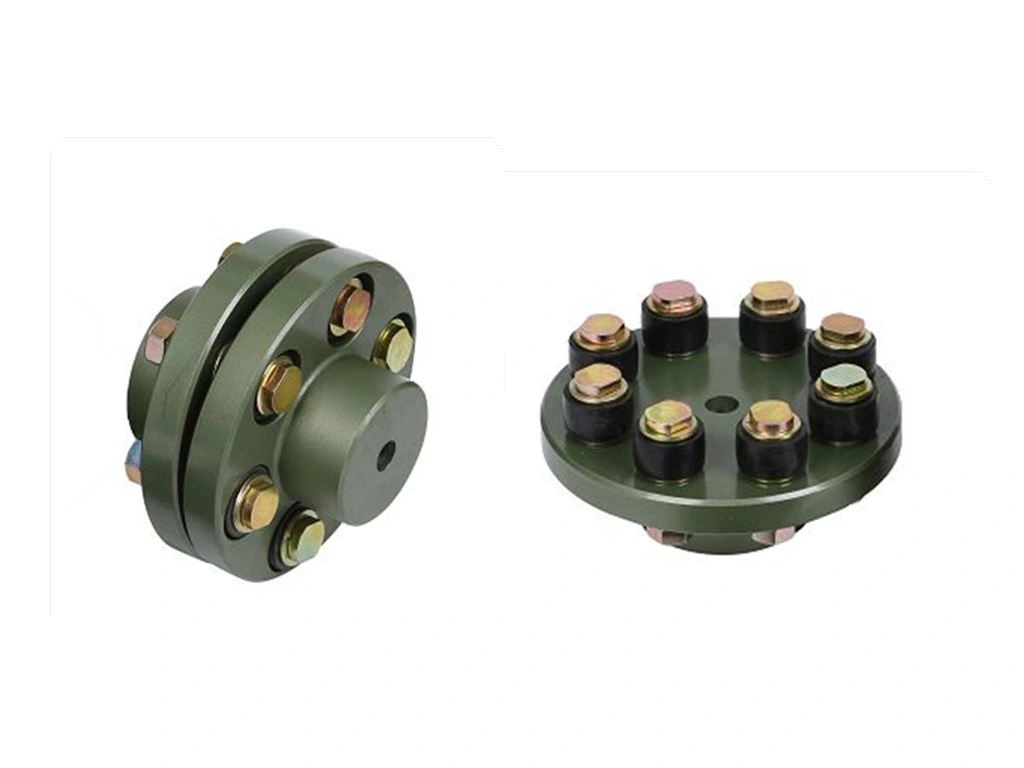 What are the factors to consider when choosing a flexible coupling for a specific system?
Choosing the right flexible coupling for a specific system requires careful consideration of several factors. The following are the key factors that should be taken into account:
1. Misalignment Requirements: Assess the type and magnitude of misalignment expected in the system. Different couplings are designed to handle specific types of misalignment, such as angular, parallel, or axial misalignment. Choose a coupling that can accommodate the expected misalignment to prevent premature wear and failure.
2. Torque Capacity: Determine the required torque capacity of the coupling to ensure it can transmit the necessary power between the shafts. Consider both the continuous and peak torque loads that the system may experience.
3. Operating Speed: Take into account the rotational speed of the system. High-speed applications may require couplings that can handle the additional centrifugal forces and balance requirements.
4. Temperature Range: Consider the operating temperature range of the system. Select a coupling material that can withstand the temperatures encountered without losing its mechanical properties.
5. Environment and Conditions: Evaluate the environmental conditions where the coupling will be used, such as exposure to moisture, chemicals, dust, or corrosive substances. Choose a coupling material that is compatible with the operating environment.
6. Space Constraints: Assess the available space for the coupling installation. Some couplings have compact designs suitable for applications with limited space.
7. Installation and Maintenance: Consider the ease of installation and maintenance. Some couplings may require special tools or disassembly for maintenance, while others offer quick and simple installation.
8. Torsional Stiffness: Evaluate the torsional stiffness of the coupling. A balance between flexibility and stiffness is essential to prevent excessive torsional vibrations while accommodating misalignment.
9. Shock and Vibration Damping: For applications with high shock loads or vibration, select a coupling with excellent damping characteristics to protect the system from excessive forces.
10. Cost and Budget: Compare the cost of the coupling with the overall budget for the system. Consider the long-term cost implications, including maintenance and replacement expenses.
Ultimately, the choice of a flexible coupling should align with the specific requirements and operating conditions of the system. Consulting with coupling manufacturers or engineering experts can provide valuable insights to ensure the optimal selection of a coupling that enhances system performance, reliability, and efficiency.



editor by CX 2023-08-08