Product Description
Densen's Premium Flexible Shaft Couplings: Perfect for Reducers and Motors
| | |
| --- | --- |
| Product Name | Flexible shaft Couplings for reducer and motor |
| DN mm | 12~160mm |
| Rated Torque | 45~800000 N·m |
| Allowable speed | 4500~540 N·m |
| Material | 35CrMo/ZG270/45# steel/Aluminum alloy |
| Application | Widely used in metallurgy, mining, engineering and other fields. |
Product show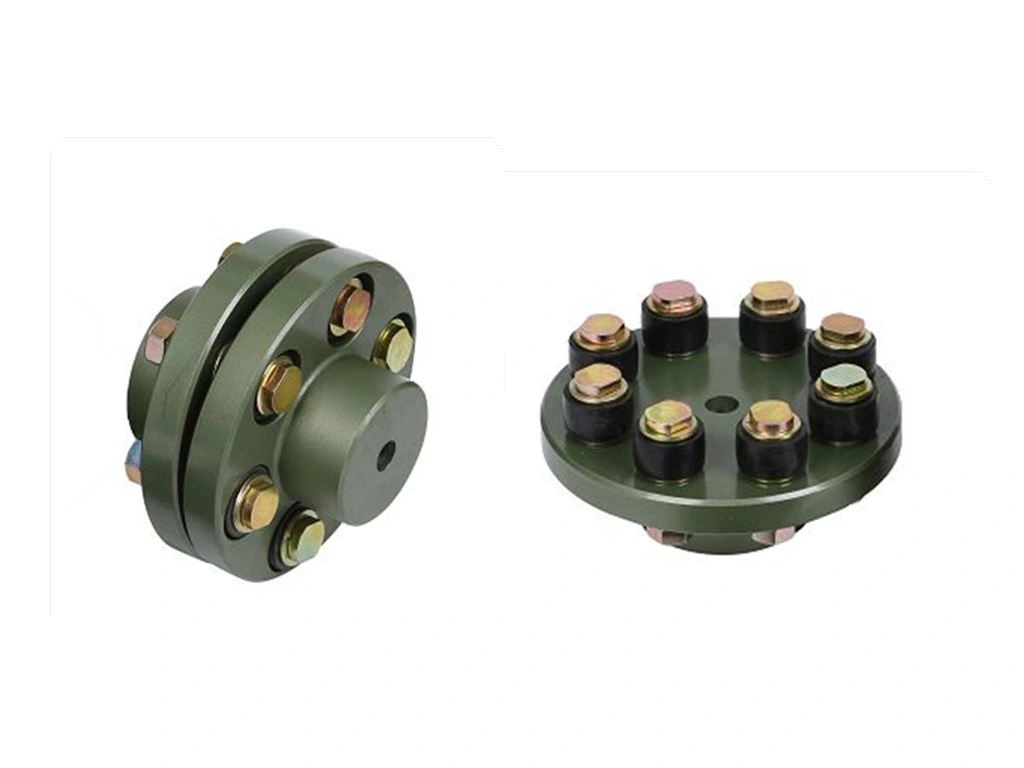 Can flexible couplings be used in precision motion control systems?
Yes, flexible couplings can be used in precision motion control systems, but careful consideration must be given to their selection and application. Precision motion control systems require high accuracy, repeatability, and minimal backlash. Flexible couplings can play a crucial role in such systems when chosen appropriately and used in the right conditions.
Selection Criteria: When selecting a flexible coupling for a precision motion control system, several key factors should be considered:
Backlash: Look for couplings with minimal or no backlash to ensure accurate motion transmission and precise positioning.
Torsional Stiffness: Choose a coupling with sufficient torsional stiffness to minimize torsional deflection and maintain accurate motion control.
Misalignment Compensation: Ensure the coupling can accommodate the required misalignment without introducing significant variations in motion accuracy.
Dynamic Performance: Evaluate the coupling's dynamic behavior under varying speeds and loads to ensure smooth and precise motion control during operation.
Material and Construction: Consider the material and construction of the coupling to ensure it can withstand the specific environmental conditions and loads of the motion control system.
Size and Space Constraints: Choose a compact and lightweight coupling that fits within the available space and does not add excessive inertia to the system.
Applications: Flexible couplings are commonly used in precision motion control systems, such as robotics, CNC machines, semiconductor manufacturing equipment, optical systems, and high-precision measurement instruments. They help transmit motion from motors to various components, such as lead screws, spindles, or precision gears, while compensating for misalignments and providing shock and vibration absorption.
Specialized Couplings: For ultra-high precision applications, specialized couplings, such as zero-backlash or torsionally rigid couplings, may be preferred. These couplings are designed to provide precise motion transmission without any play or torsional deflection, making them suitable for demanding motion control tasks.
Installation and Alignment: Proper installation and alignment are critical to achieving optimal performance in precision motion control systems. Precise alignment of the coupling and connected components helps maintain accurate motion transmission and minimizes eccentricities that could impact the system's precision.
Summary: Flexible couplings can indeed be used in precision motion control systems when chosen and applied correctly. By considering factors like backlash, torsional stiffness, misalignment compensation, and dynamic performance, users can select the right coupling to ensure high accuracy, repeatability, and reliable motion control in their specific application.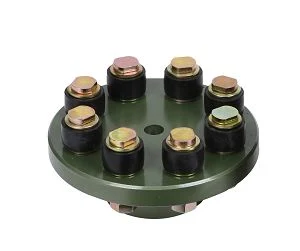 What are the differences between single and double flexible coupling designs?
Single and double flexible couplings are two common designs used for power transmission in various mechanical systems. Here are the main differences between the two:
Design: The primary difference lies in their configuration. A single flexible coupling consists of one flexible element connecting two shafts, while a double flexible coupling, also known as a two-piece flexible coupling, uses two flexible elements with an intermediate shaft in between. The double flexible coupling resembles two single couplings connected in series.
Torsional Flexibility: Single flexible couplings typically provide greater torsional flexibility than double flexible couplings. The presence of an intermediate shaft in the double coupling design adds some rigidity and reduces the overall torsional flexibility of the system.
Compensation of Misalignment: Both single and double flexible couplings can compensate for angular and parallel misalignment between shafts. However, due to its additional flexible element, the double flexible coupling may have slightly better misalignment compensation capabilities.
Length and Space: Single flexible couplings are generally shorter in length compared to double flexible couplings. The double flexible coupling's design requires additional space to accommodate the intermediate shaft, making it longer than the single coupling.
Shaft Separation: Single flexible couplings connect the two shafts directly without any intermediate components, while the double flexible coupling separates the shafts using an intermediate shaft. This shaft separation in the double design can be advantageous in certain applications.
Stiffness: The double flexible coupling tends to be slightly stiffer than the single flexible coupling due to the presence of the intermediate shaft, which may affect its ability to absorb vibrations and shock loads.
Application: Single flexible couplings are commonly used in various applications, including pumps, compressors, fans, and general power transmission systems. Double flexible couplings are often preferred in applications where a higher level of torsional stiffness is required, such as certain industrial machinery.
Both single and double flexible coupling designs have their advantages and are suitable for different types of machinery and power transmission requirements. The choice between the two depends on factors such as the specific application, the level of misalignment compensation needed, the available space, and the desired torsional flexibility for the system.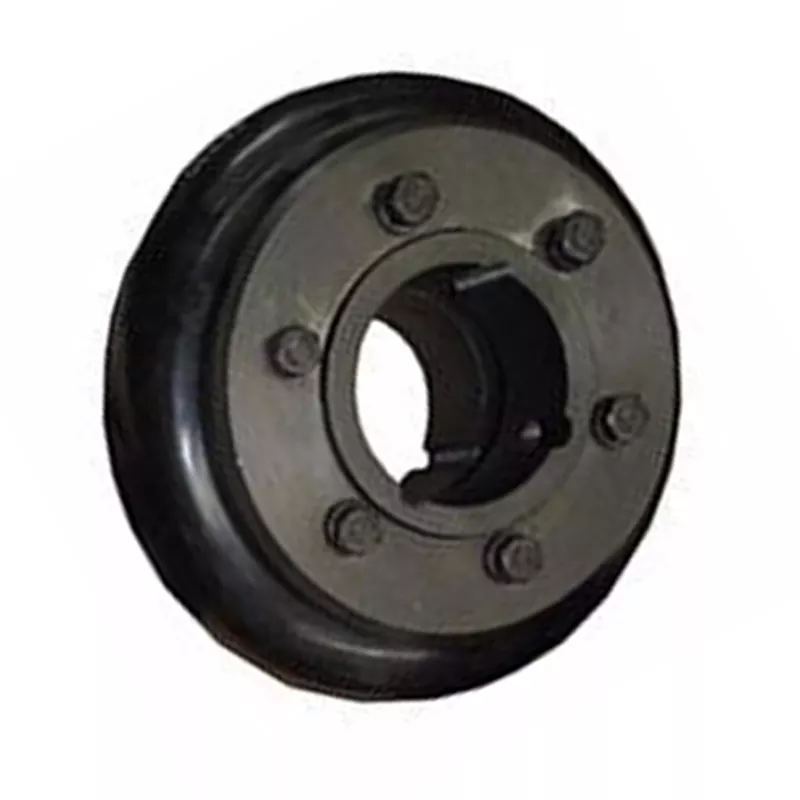 Can flexible couplings be used in both horizontal and vertical shaft arrangements?
Yes, flexible couplings can be used in both horizontal and vertical shaft arrangements. The design of flexible couplings allows them to accommodate misalignment and compensate for angular, parallel, and axial displacements between the shafts, making them suitable for various shaft orientations.
Horizontal Shaft Arrangements:
In horizontal shaft arrangements, where the shafts are parallel to the ground or horizontal plane, flexible couplings are commonly used to connect two rotating shafts. These couplings help transmit torque from one shaft to another while accommodating any misalignment that may occur during operation. Horizontal shaft arrangements are common in applications such as pumps, compressors, conveyors, and industrial machinery.
Vertical Shaft Arrangements:
In vertical shaft arrangements, where the shafts are perpendicular to the ground or vertical plane, flexible couplings are also applicable. Vertical shafts often require couplings that can handle the additional weight and forces resulting from gravity. Flexible couplings designed for vertical applications can support the weight of the rotating equipment while allowing for some axial movement to accommodate thermal expansion or other displacements. Vertical shaft arrangements are commonly found in applications such as pumps, gearboxes, turbines, and some marine propulsion systems.
Considerations for Vertical Shaft Arrangements:
When using flexible couplings in vertical shaft arrangements, there are a few additional considerations to keep in mind:
Thrust Load: Vertical shafts can generate thrust loads, especially in upward or downward direction. The flexible coupling should be selected based on its capacity to handle both radial and axial loads to accommodate these forces.
Lubrication: Some vertical couplings may require additional lubrication to ensure smooth operation and reduce wear, particularly if they are exposed to high axial loads or extended vertical shafts.
Support and Bearing: Proper support and bearing arrangements for the vertical shaft are essential to prevent excessive shaft deflection and ensure the flexible coupling functions correctly.
Overall, flexible couplings are versatile and adaptable to various shaft orientations, providing efficient power transmission and misalignment compensation. Whether in horizontal or vertical arrangements, using the appropriate flexible coupling design and considering the specific application requirements will help ensure reliable and efficient operation.



editor by CX 2023-09-27